​   GCH, CH Wy Not Just A Country Girl II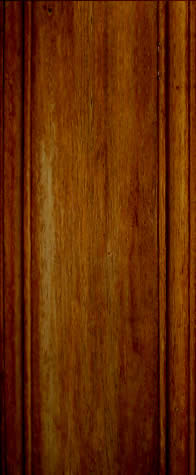 (GCH, Ch WyNot Small Town Sod Buster x GCH, Ch. WyNot Just One Button)

CONSIDERING CO-OWNERSHIP -- BE CAREFUL            WHERE IS JEWEL?  HOW IS JEWEL?

A fairly new acquaintance – "Toni" – seeking help in understanding, showing, and breeding Bostons visited for several days in the spring of 2020. She fell in love with a male puppy which I gave her. After working with dogs for several days, she wanted to try her hand in the show ring. Hoping to help her see if this was something she truly wanted to do, I let her take what I considered to be a very nice show prospect female puppy – "Jewel" – to perhaps get her breed championship, then return her to me. To be eligible for owner-handler competition, Toni's name was added to the registration. No money exchanged hands because it was always the understanding that Jewel would be returned to me.

Soon thereafter Toni hired a professional handler, Erin Piercy, to show Jewel. This was highly successful but not my plan, and though I paid portions of it when asked for help, I kept asking when Jewel would return home. I didn't object to her continuing to show briefly but made it clear I could not afford to be financially involved. I had not actively shown for several years due to the failing health of my husband of 59 years and his ultimate passing that spring. 

After Jewel's tremendous success with Erin, Toni picked her up from Erin and then tried the owner-handler ring. Jewel was supposed to be returned to me after the AKC National Show in Orlando December 2020. I was repeatedly promised, "Just one more show," when I persisted in having Jewel returned to me. This continued for weeks. I would think she was returning, be told that she was, in fact, finally on her way home, only to find she was in the ring again. 

Finally, I demanded Jewel's return to me, and I received an email from Toni that she had "decided" to keep her, show her another year, and control future breedings on this dog I had worked for over 20 years to produce. She stated she "needed" her and I didn't, that I could "just breed another," but at nearly 83 years of age, that is a daunting task to even think about, much less accomplish. Every litter does not have a "Jewel." Since then I have had no contact about Jewel though I've pleaded to find out where and how she is since I have not seen her for months. She has been away from home now for a year.  

Since I have received no regular communication from Toni as to Jewel's condition, activities, show entries, or well-being for months, I am nearly frantic about the entire situation and feel so betrayed by someone I trusted. If anyone sees Jewel or knows of her whereabouts, please contact me

(307) 322-1545

kcurrier@wyomingwireless.com

I desperately want Jewel back home where she belongs. I don't like seeking information in this way, but I've tried everything else. Toni and I co-own a dog; we are NOT partners.

Wy Not Boston Terriers

                            Kathryn Currier                                                Wheatland, Wyoming

Double click here to add text.

​(Co-Owners -- Kathryn Currier & Toni Oliva)

I am extremely proud of Erin Piercy and Jewel for their amazing accomplishments. Erin began showing Jewel in the puppy class, and in very short order put on a championship, grand championship, a few BOB's, several BOS in shows and in specialties, some group placements, all before Jewel was a year old. Culminating their accomplishments Erin showed Jewel to a BOS at the AKC national show in Orlando at just 13 months of age. Congratulations to a great team - Erin and Jewel.