This page was last updated on: August 18, 2014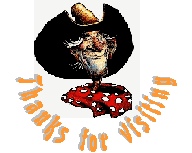 Wy
Not Bostons

CH Kimkev's Wyoming Cowgirl, ROM

Ch Kimkev's Wyoming Cowgirl, ROM received her ROM on her first litter of four puppies, sired by Ch Davane-Dunhoff Archangel, ROM, CD, CDX, NA, NAJ. All four received their championhips.

  Multiple Best in Show and Multiple Best in Specialty Show winner, International, American, South American, Puerto Rican Ch WyNot Just For Grins (Lucy) is owned by Susan and Ed Adams of Atlanta, GA.

Ch WyNot Top Hand, CD, CDX (Handy) remains where he was bred and raised raised in Wyoming.  Below he is pictured at 5 weeks and at 1 yer.

Ch WyNot Little Britches is owned by Karen Workman of Black Forest, Co.

Wy Not Millennium Edition .com awaits her turn in the ring.  She is 5 weeks old in the photo below.