Gr. Ch. CH. WyNot Scarlet Ribbon -  CD,RN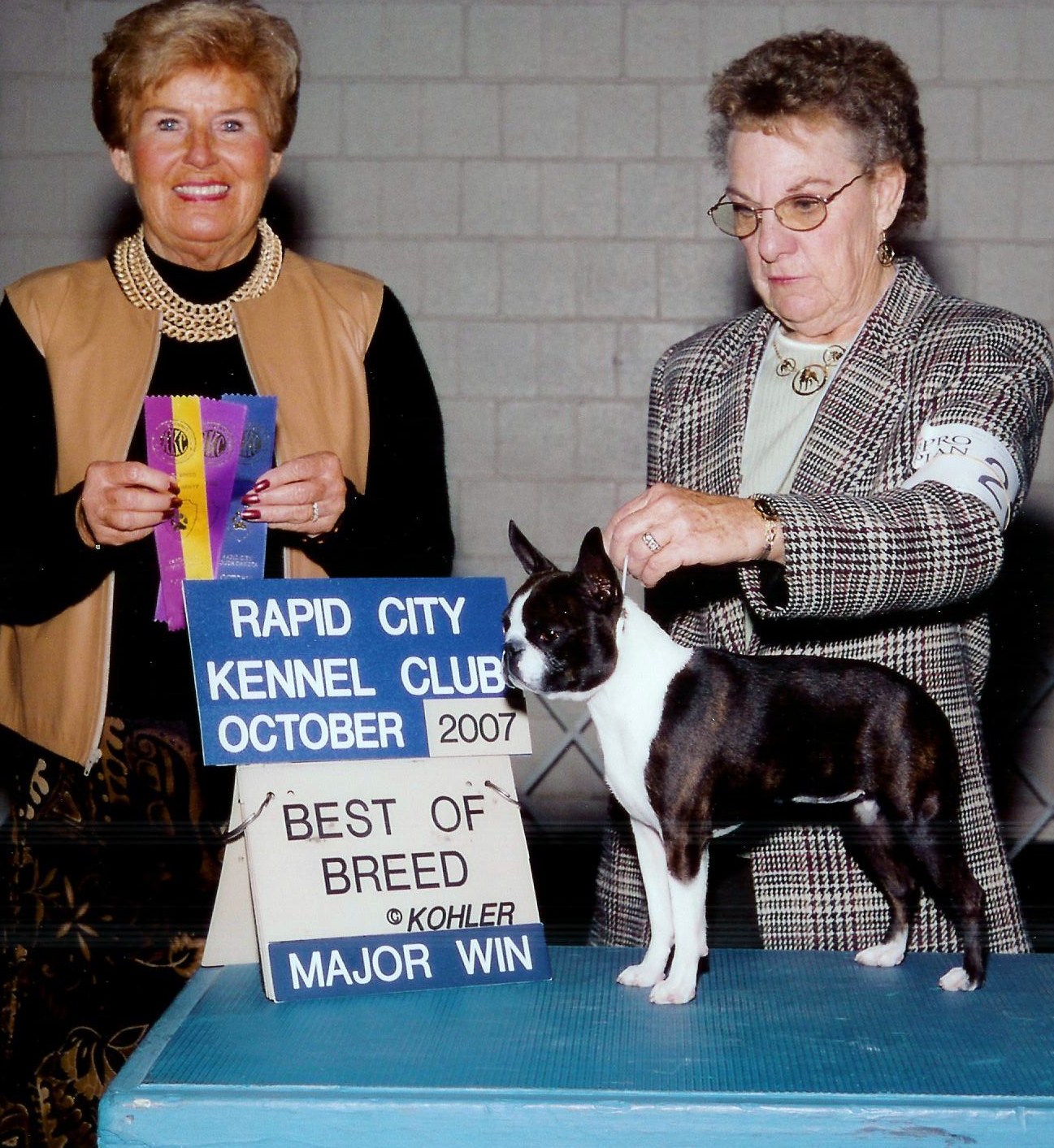 WyNot Scarlet Ribbon began her show  career at 6 months at the National Specialty where she was selected BP.  She then picked up two 5 pt. majors going over specials from the BB class. She earned 2 singles and a 4 pt. major  to complete her title, still weighing only 10 lbs.  She entered the performance ring after 3 weeks of training and acquired both her CD and RN in 3 days also earning  High Scoring honors in the Non Sporting Group.  After a litter she went to live with and retire with my wonderful friend Marge Williams in CA, where Marge showed her to her Grand Championship with 6 majors after having been out of the breed ring for over 3 years. She was named a "Biker Chick," as seen in photos below, in 2011.  Marge passed away very suddenly March 22, and PR has now returned home here to possibly continue in the performance venues.  Pictures with Marge are included below.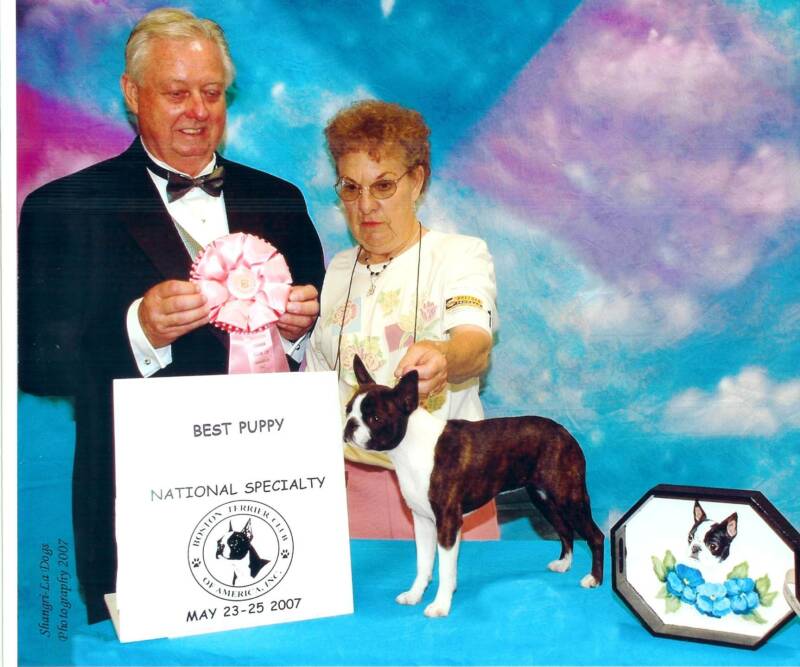 Showing in the 6-9 class Scarlet was selected Best Puppy at the National show in Cincinnati by Judge Dr. Jim Alexander.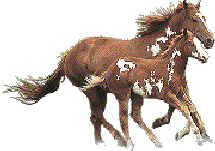 This page was last updated: May 15, 2012
BAER, CERF, OFA Patella Cleared, Gold Certificate Issued, AHT for J.C. Clear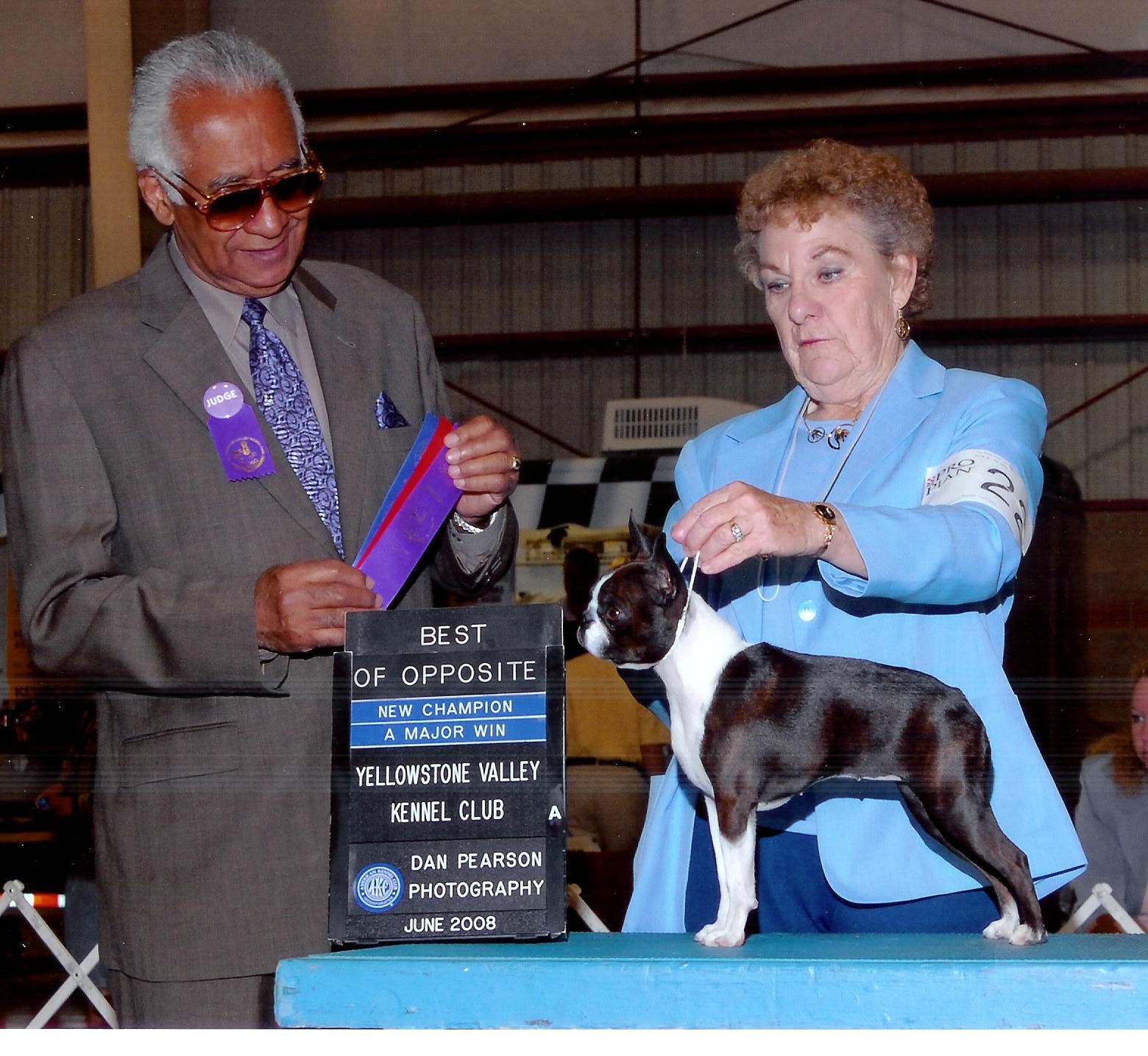 Scarlet finished her championship under well-known judge Carl Gomes with another major.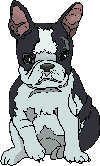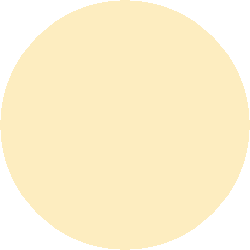 Ch. WyNot Top Hand, CD, CDX, RN, RA, RE, NAJ x WyNot Ruby Ribbon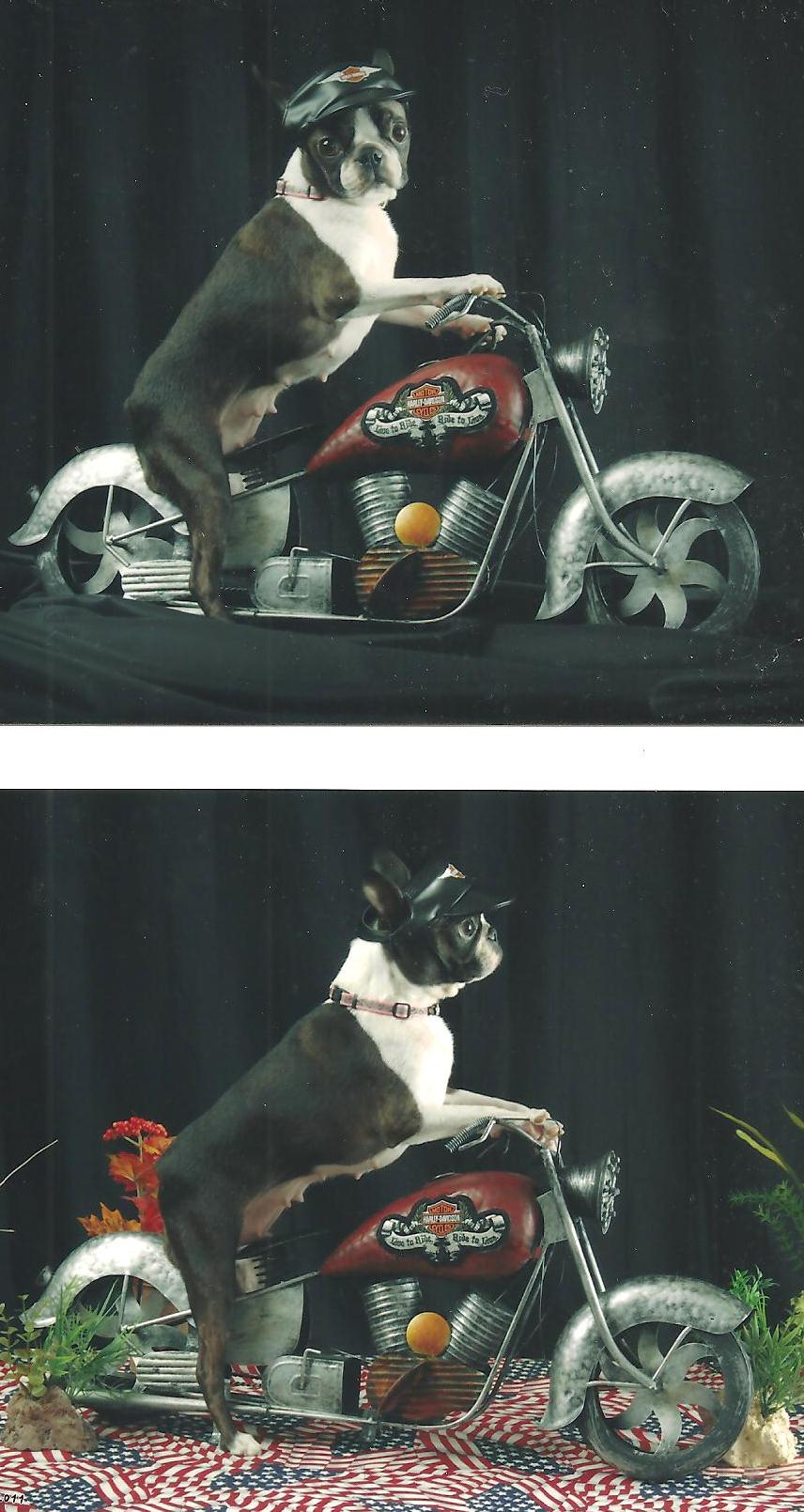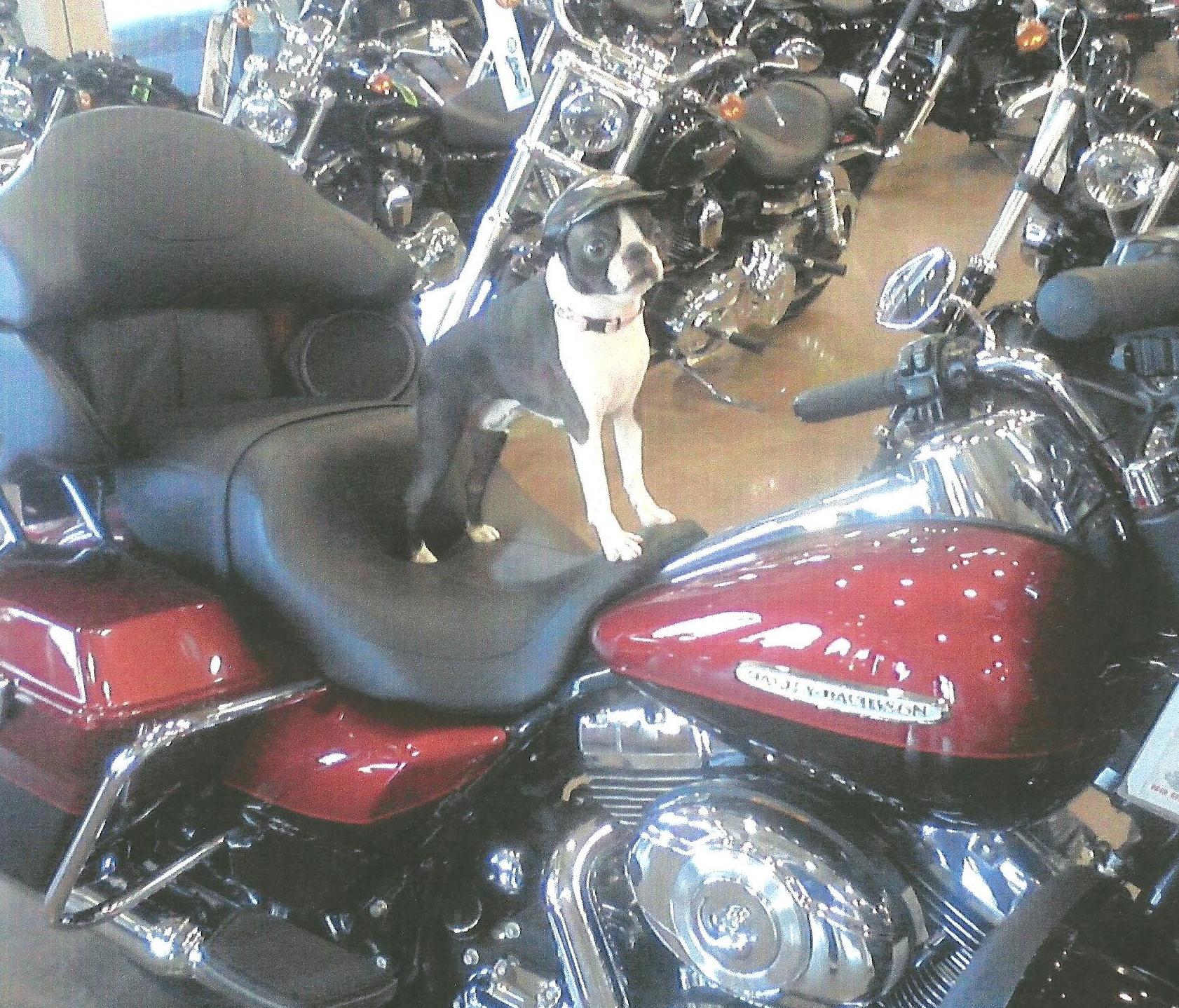 .  In remembrance of my wonderful friend Marge Williams. I miss you.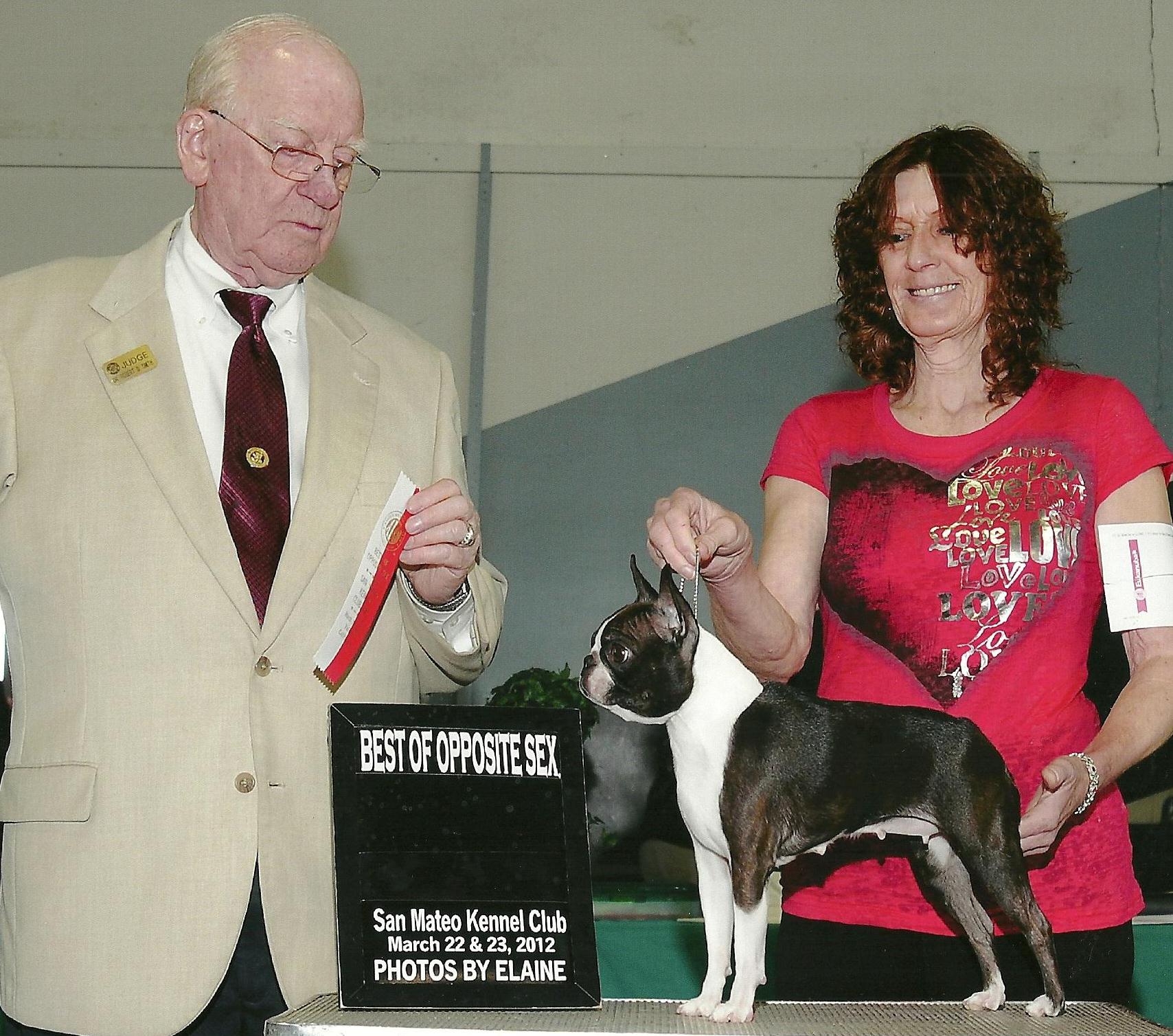 Marge Williams with Pot Roast as a 2011 Biker Chick for Harley Davidson.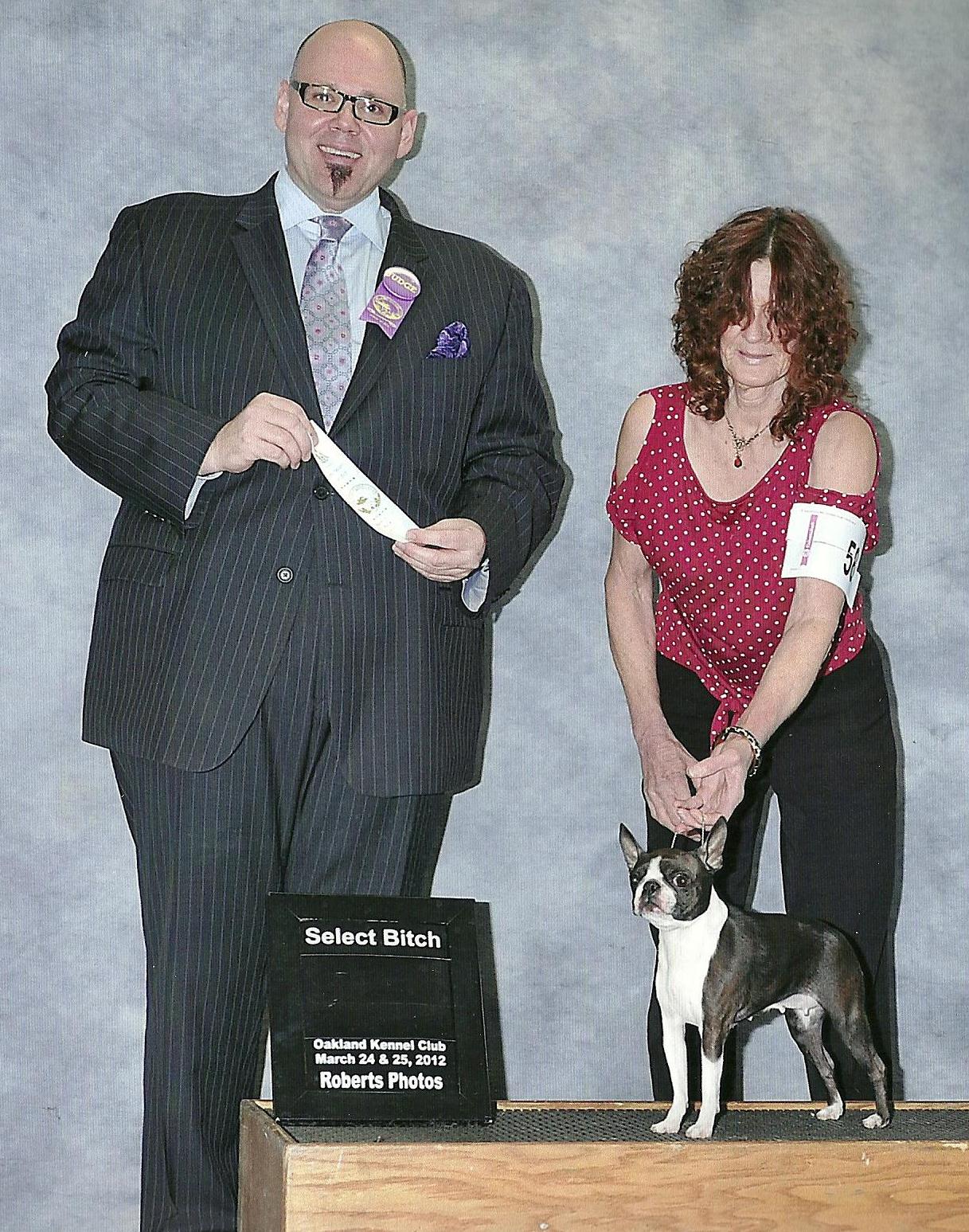 Marge took Pot Roast back into the breed ring after having retired 3 years earlier and shown in performance and producing a litter.  Marge started and completed her Grand championship very quickly with 6 majors and points.  Pot Roast still weighs only 10 lbs.

In her first show at just 6 months Pot Roast was named Best Puppy at the National Specialty in Cincinnati by Judge Dr. Jim Alexander.