Ch. WyNot's Importance of Being Earnest

Ernie showed 5 weekends from the puppy class earning both majors and a total of 13 points.  He finished in one weekend in 12-18 with a BOB.  Ernie entered his first weekend of performance shows earning 2 legs toward his CD and 2 legs toward his RN.  He was also high-scoring non-sporting dog at the all-breed, all-performance show.  He completed both his CD and his RN 2 weeks later winning his obedience class and tying for High In Trial.  He entered agility with the same enthusiasm earning four 1st places, including 3 perfect scores his first weekend in that area.  He completed both his NA and his NAJ the next time in the ring, completing his breed championship and earning 4 performance degrees all within one year's time and under the age of two years old.  He went on to complete his OA and OAJ in just 2 weekends with all first places.   In his next outings he completed his CDX and his RA the same weekend with all first places.  He has also proven himself as a sire.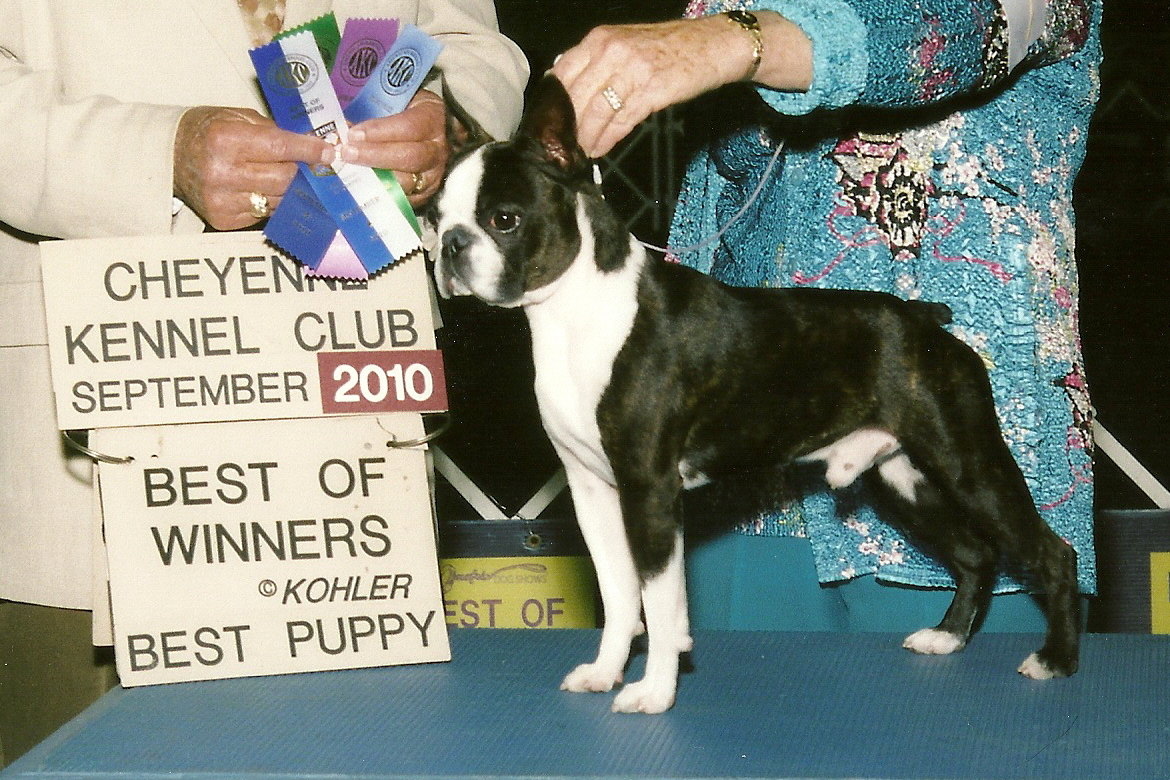 This page was last updated: November 20, 2018


CERF, BAER, OFA Patella, Chic Certificate issued. JC DNA Tested Clear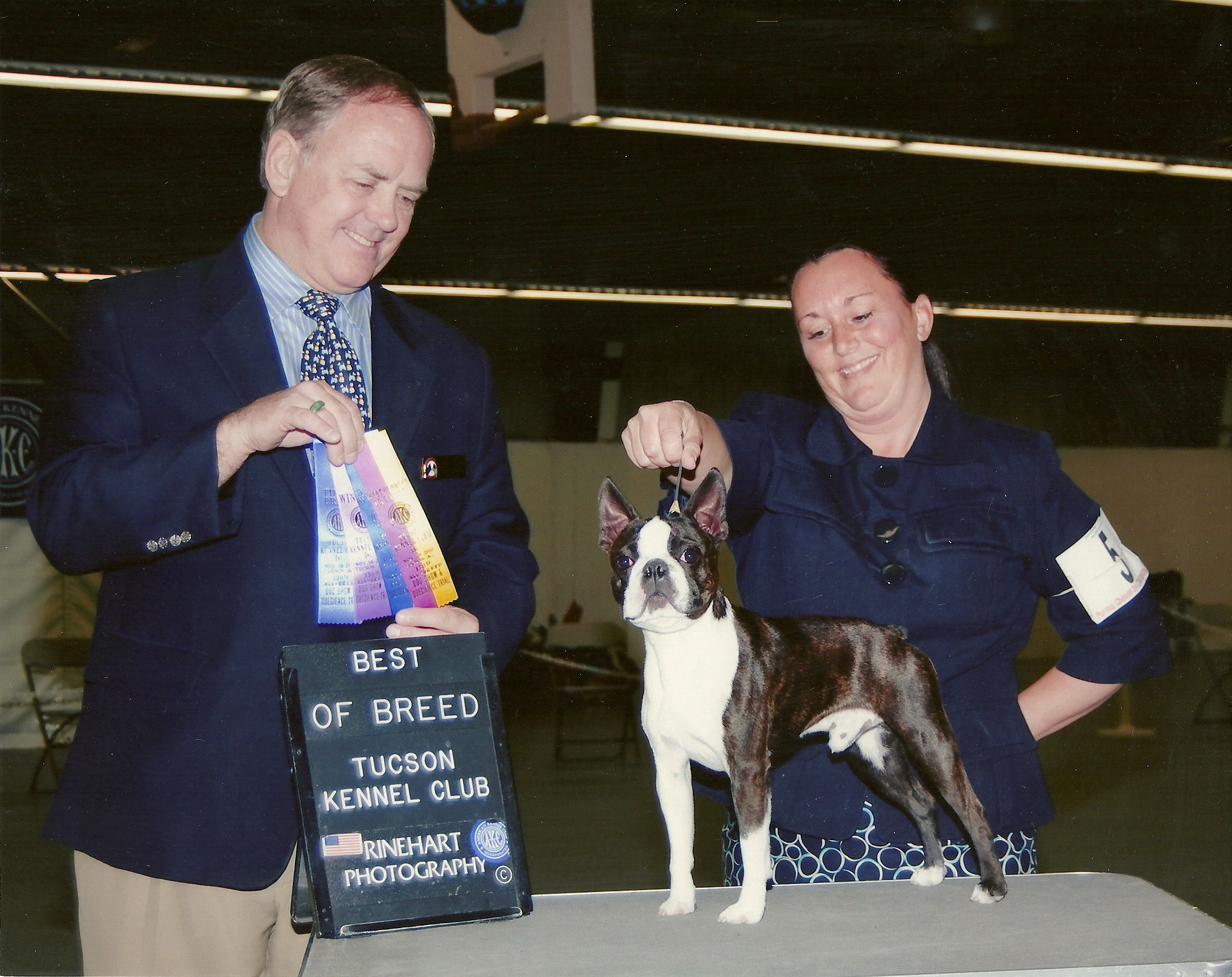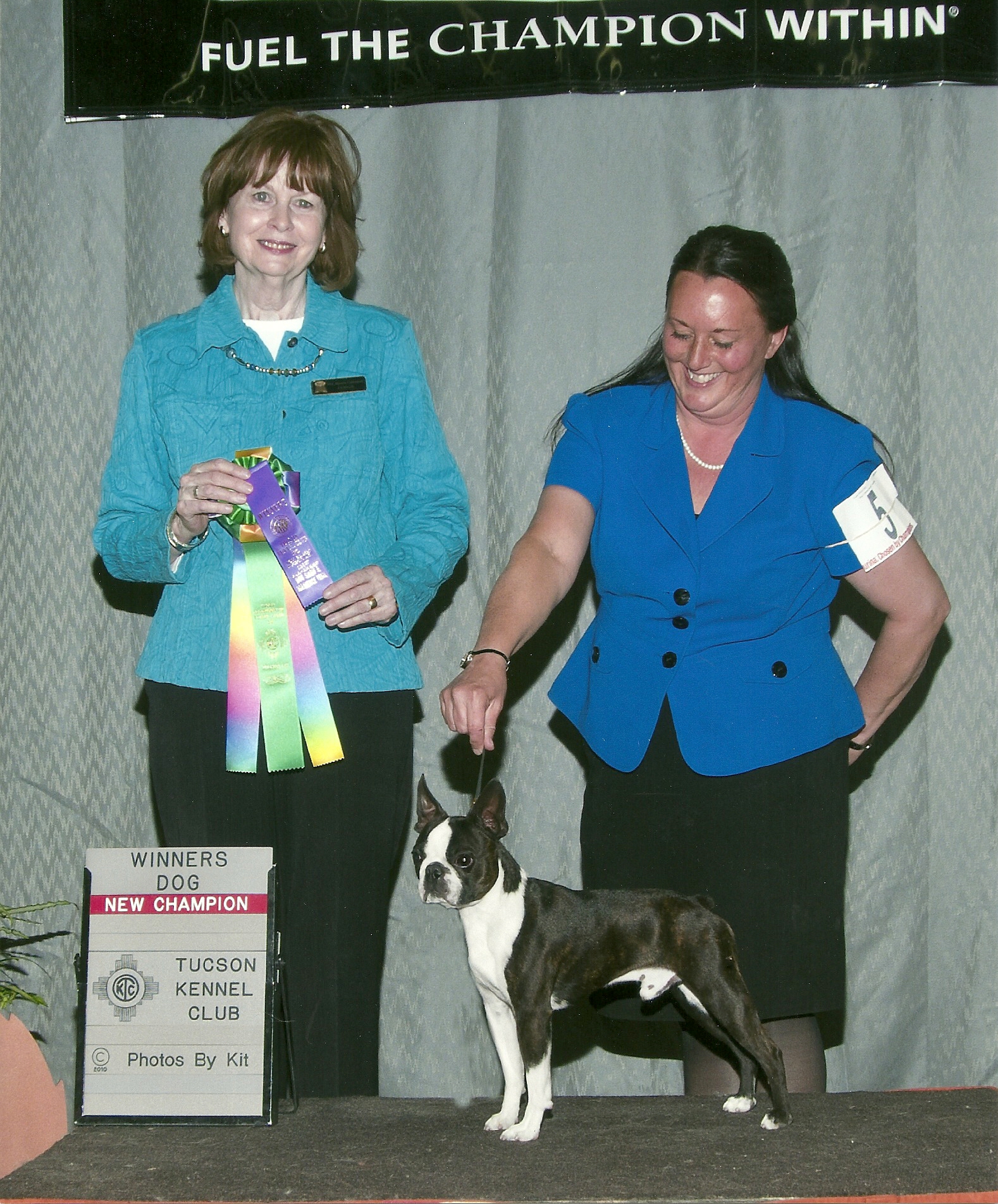 CD, CDX, RN, RA, NA, NAJ, OA, OAJ

                     Versatility Gold

Juliet Clendenon took Ernie back in the ring one weekend in the 12-18 class, completing the final 2 points needed for his championship.