Gr. Ch. Ch.Wy Not Small Town Design 

"Desi"

(Ch. WyNot's Importance of Being Earnest, CD, CDX, RN, RA, NA, NAJ, OA, OAJ X BISS Gr. Ch. Ch. WyNot Rhinestone Cowgirl, CD, RN)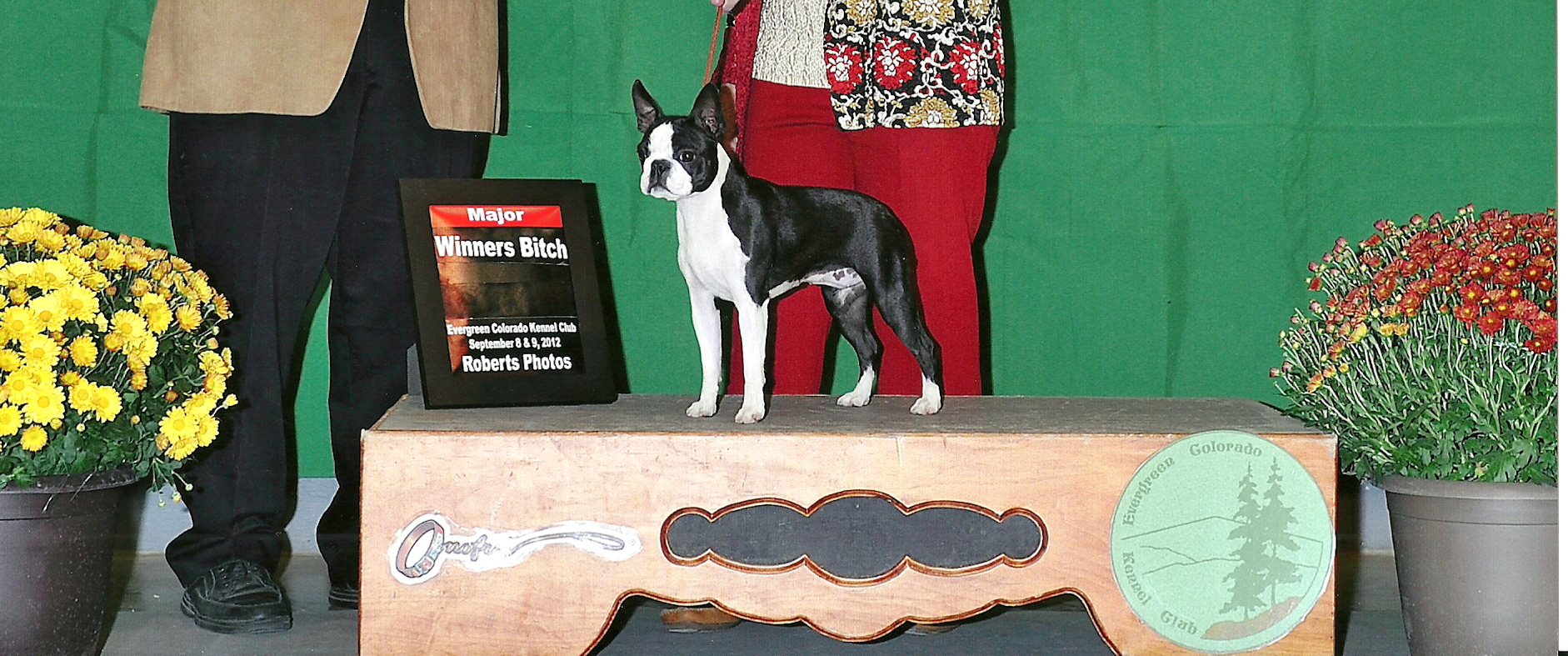 Desi entered the show ring at barely 6 months and earned both majors and a total of 9 points for the weekend being WB and BOW 3 days and BOB one day over specials shown by myself and my very good friend Claire Wahl.  Her next time in the ring she was BP at the specialty and WB for another major the following day.  She finished with another 4 pt. major shown by Dave Clendenon below  then came home for the winter and picked up 4 BOB and 23 Grand Championship points in two weeks to finish her GCh.  She will now begin performance.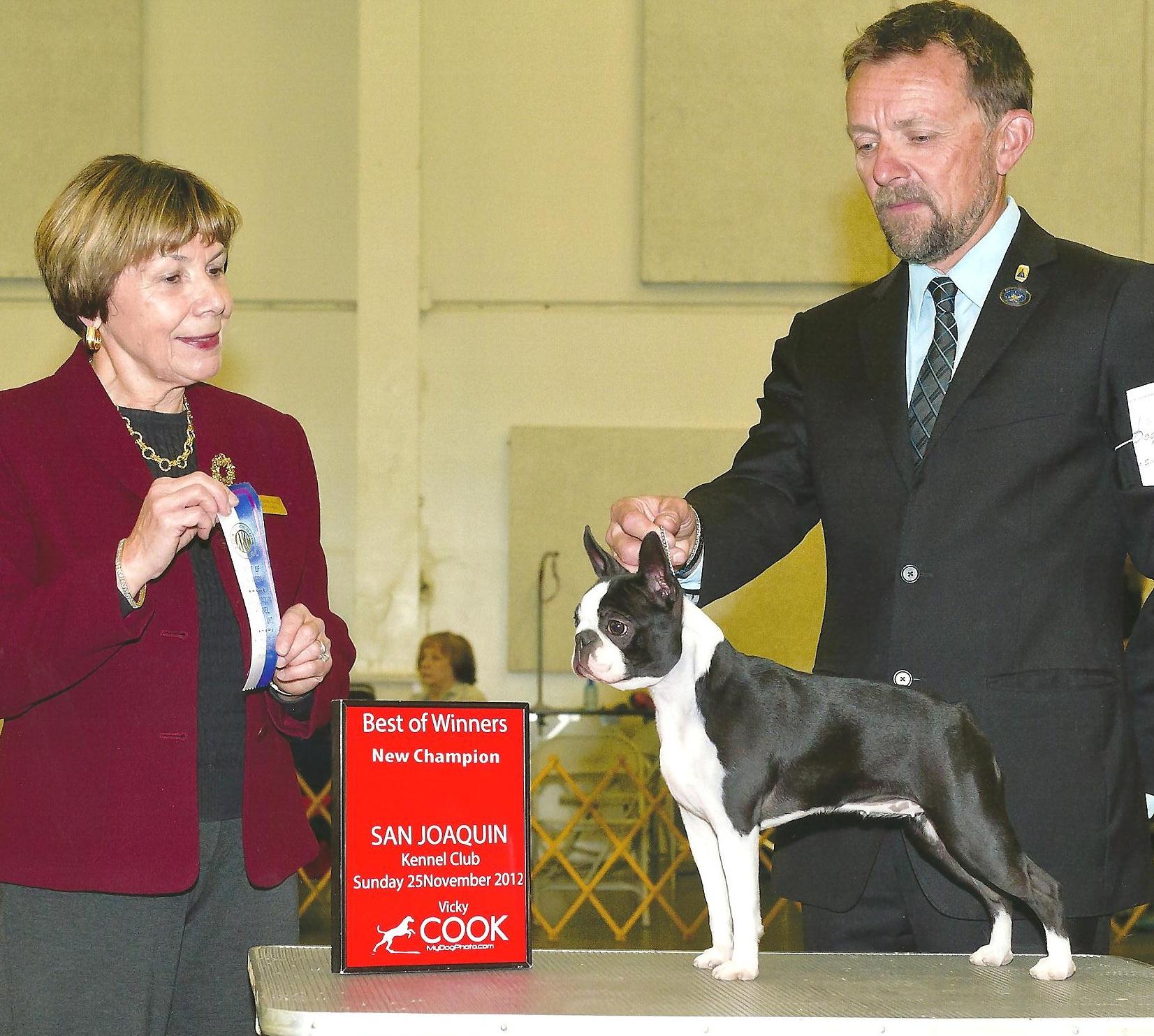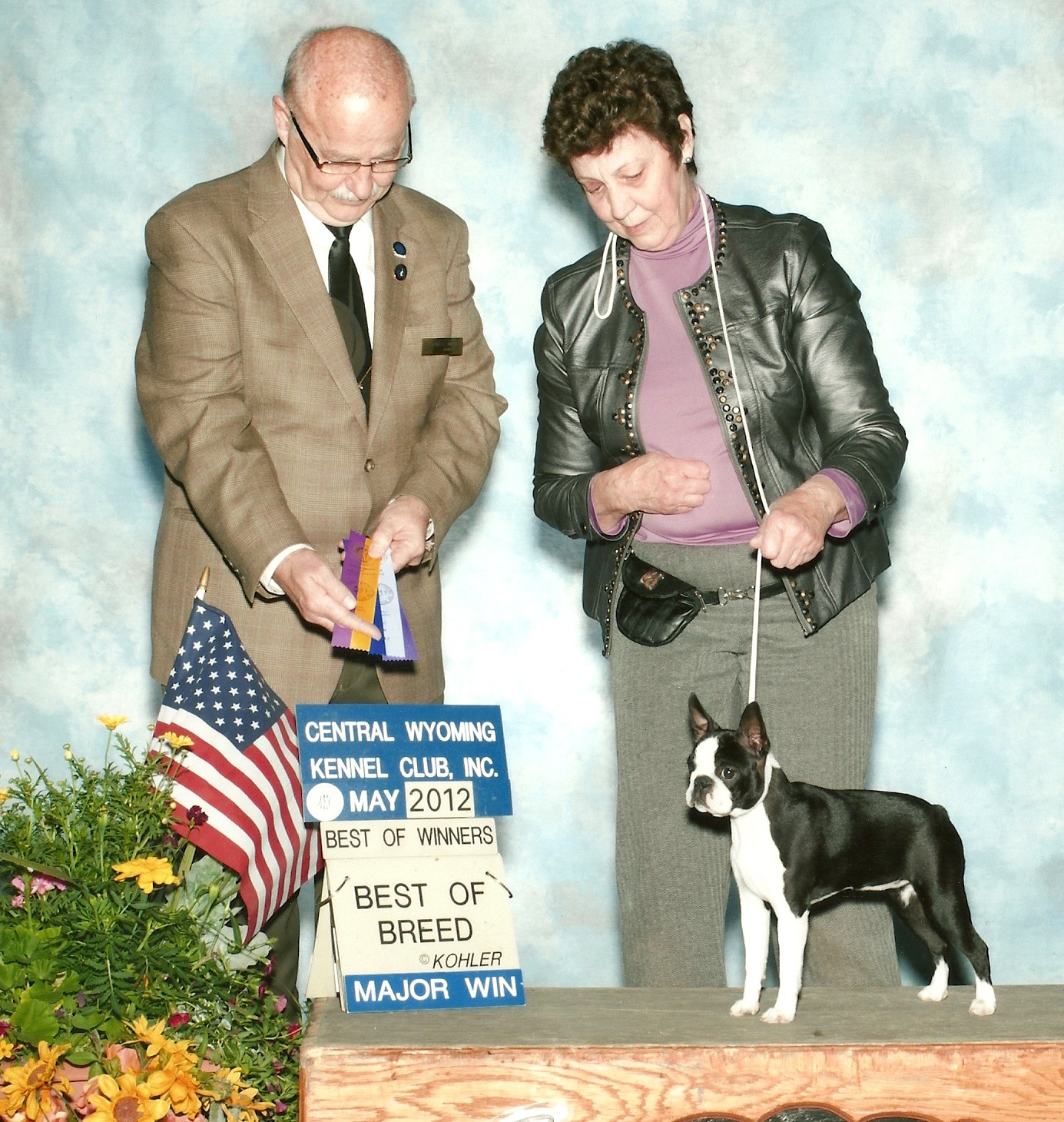 CERF, BAER, OFA patella tests all clear.   CHIC 94263.JC DNA Negative by parentage.